Affiliates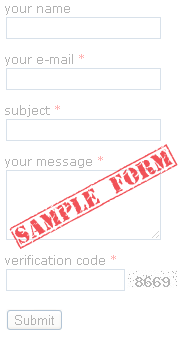 There are over 180 000 000 websites online, if there is one thing that should exist in every site, that is a contact page.
With spam protection and unlimited custom fields, the contact form we offer is great for any website.
Send users to Contact Robot and earn 50% of what they pay each month. Users pay for each domain, so with low monthly fee you can earn significant and steady income because of repeated payments.


please login or register to see your exact ref id above


Note: affiliates are paid at the beginning of each month, minumum payment is $20.
You can withdrawal your earnings by PayPal, MoneyBookers/Skrill or other methods.
For hired webmasters / web designers
If you are a web designer that creates/manages web sites for other people then you can create the forms for your clients and allow them to make the payments. These are the recommended steps for freelance webmasters.